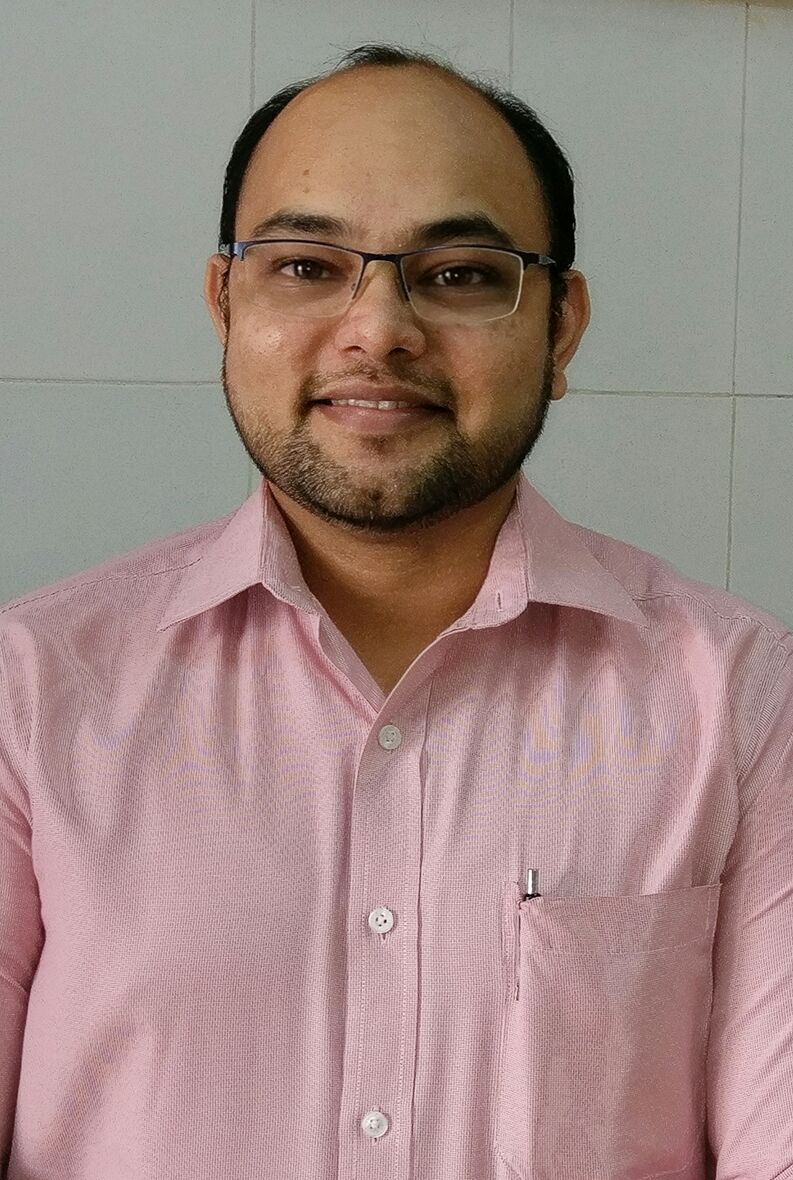 Dr. Koustubh Bagul MBBS, MD Psychiatry, MIPS.
Mental Health Expert from Indore.
---
Dr. Koustubh Bagul is Board Certified psychiatrist, trained & Experienced in managing multiple Behavioral problems in children, adult, old age population.
He is main consultant at Brain & Mind Psychiatry Clinic is dedicated to treatment of all psychiatric illnesses and substance abuse disorder. All patients are treated in a non-judgmental, warm, and strictly confidential environment.
When diagnosing or treating his patients, Dr. Bagul provides a caring, warm, nonjudgmental environment. His private practice is distinguished as a setting in which he can work with each patient to understand their unique concerns, their individual goals, and their personal beliefs, and through a collaborative process, ensure that these are reflected in each patient's treatment design and throughout the ongoing, collaborative care.
Lastly, our treatment is cost effective. We offer treatment to all kinds of socio economic strata; depending on the financial situation.
---
Qualification:   MBBS, MD Psychiatry, MIPS.
---
Specialist: Child-Adolescent Psychiatrist, De-addiction specialist, Sexologist, Psychotherapist.
---
Experience: Assistant Professor Psychiatry Medical College, more than 5 years of clinical experience.
---
Expert in Treating:
Mood Disorders/ Depression/ Anxiety/ Psychosis/ Obesity/ Lower weight.
Anxiety, Fear, Phobia, Panic, Stress Reaction, Depression, Repetitive thoughts (OCD), Mania /Hysteria, Psychosis, Schizophrenia.
Neurological issues
Headaches (Migraine), Epilepsy (Fits), Vertigo, Sleep Problems, Memory Problems (Dementias), Fibromyalgia (Pain in body).
Addiction & Abuse
Alcohol, Smoking, Tobacco chewing, Bhang, Ganja, Charas, Marijuana,    Opioids (Corex syrup), Brown Sugar, Smack.
Child Psychiatry & Behavioral problems
Learning problems, Poor school performance, Aggressive nature,  Disturbed sleep, Autism Spectrum Disorder, Bed Wetting, and Pica.
Geriatric psychiatry (OLD age) 
Psychological issues which are very difficult to manage as with growing age expectation could not be meat which lead to Behavioral problems, Adjustment problems, Depression, Mood Disorders, Suicidal Ideation, Sleep Problems, Memory laps, Neglecting behavior from children, Old age abuse mental and physical both are very common.
Male & Female Sexual Problems
With different view in sexual disorders, He's is working on building the concept formation in his clients and focus on Sexual problems helping peoples of all age groups, for both male and female , also on issues of sex education to your children, Sex abuse, Pre and Post Marital Counseling.
Male sex problems like desire, erectile, pre mature and delayed ejaculation, an ejaculation (inability to ejaculate),  pain during sex, myths about penile size, nocturnal discharge, drug abuse with sex problems, psycho-sexual disorders, under development of sex organs,  sperm deficiency, infertility in males, birth defects in sex organs, male hormonal disorders .
Female sex problems like reduced desire, pain during sex, dryness, mood disturbances, not getting orgasm in sex, vaginal discharge , female hormonal disorders. 
Common big issue like unconsummated marriage, myths about sex, anxiety and stress, mental irritability while performing sex.
Why Choose US?
We believe in the goal of healing minds. Our Aim to optimizing the lives of our clients, in which they can lead satisfaction. We working with dedication, with holistic approach helping in speedy outcome from mental illness. Our treatment is cost effective. We offer treatment to all kinds of socio economic strata, depending on the financial situation.
Facilities
Counseling, Behaviour therapy, IQ testing, Personality testing, Addmission facility, Rehablitaion Clinic. Speciality Clinics, Specialised Camps for schools, corporates, colleges.
Benefits 
Under Single Roof all problems of Mental, Behavioral, Neurological  illness.
Child Adolescent Behavior problems, Poor School performance, Memory issues behavioral problems in Old age population .
Mood disorders, Depression,Obsessive Compulsive Disorders, Anxiety , Phobia.Personally development and Carrier Guidance .
Sex problems, Alcohol and Smoking , Tobacco, Ganja addictions.Sleep and sexual problems